How it Works
Step 1
Open PDF Unlocker Software in the machine and initiate it by clicking on "Unlock" button on the main menu.
Note: To run the PDF Unlocker software, follow given path: Start >> All programs >> PDF Unlocker
OR
Search the term "PDF Unlocker" in the windows search box (if you are using Windows 7 or upper versions)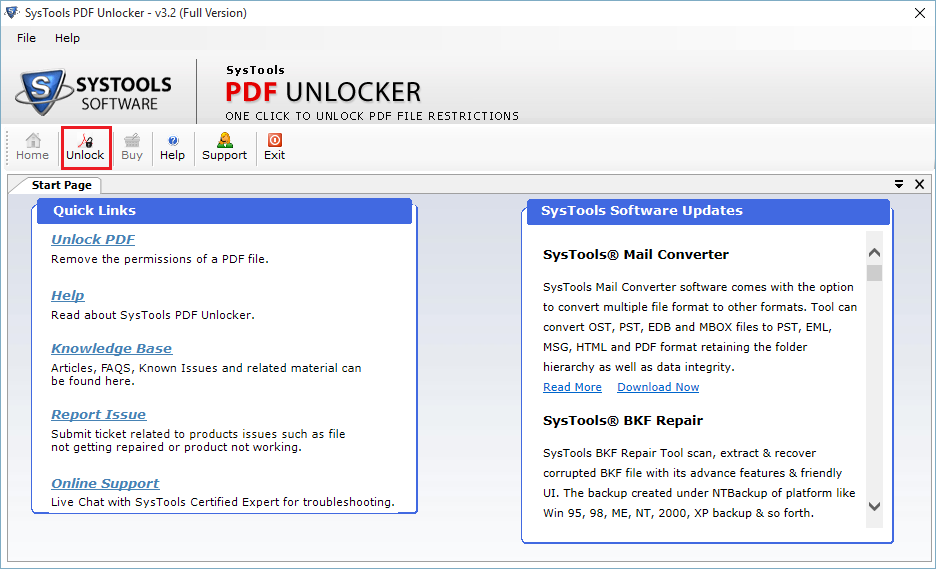 ---
Step 2
After clicking on "Unlock" button, software will prompt a window on the screen. Click on "Browse" button to insert the file which you want to decrypt.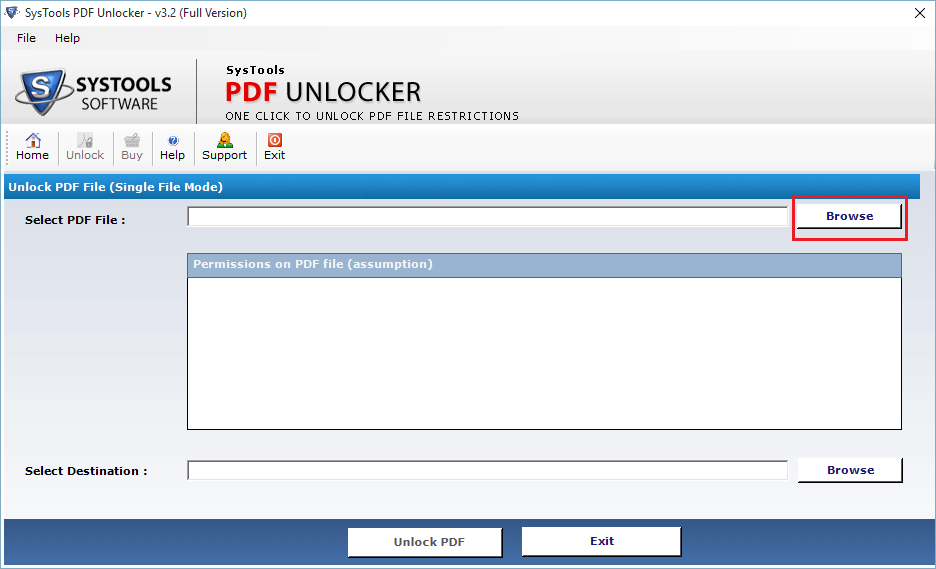 ---
Step 3
Choose PDF file which you want to unlock and after selecting, click on "Open" button.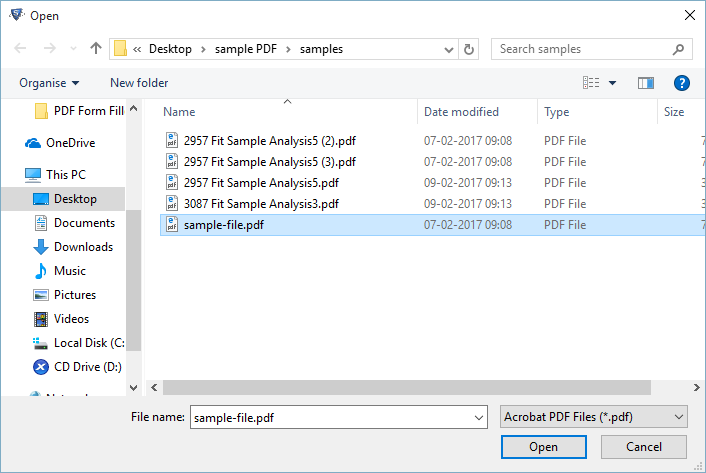 ---
Step 4
After clicking on "Open" button, the file will be loaded as shown below with all the assigned permission details of PDF file.
Now, select the "Browse" button to give destination path to store decrypted PDF file after removing several restrictions from it.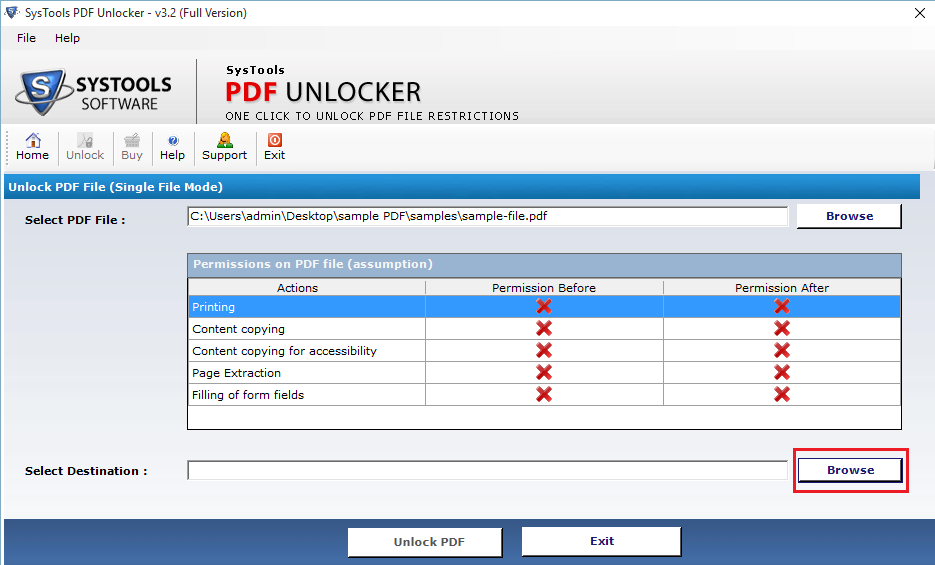 ---
Step 5
Assign the desired location properly in order to save decrypted file.
If the destination location does not exist, in that case you can create a new folder by clicking on "Make New Folder" button.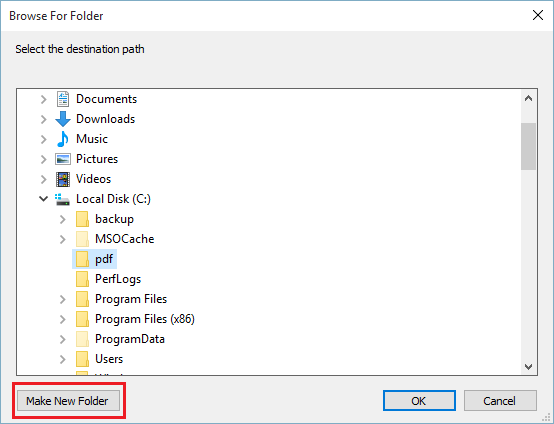 ---
Step 6
After selecting the destination path click on "Unlock PDF" button to start the process of removing restrictions from PDF file.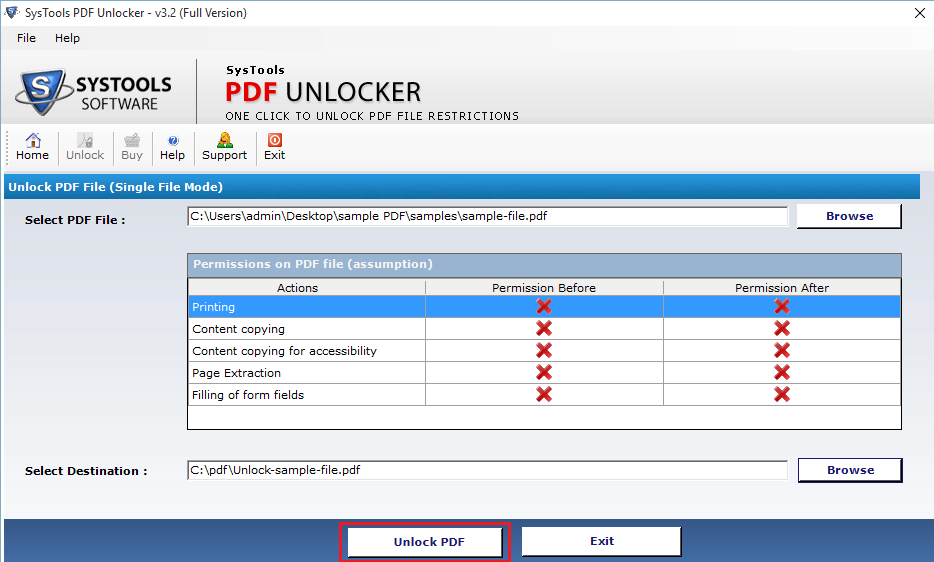 ---
Step 7
A Small pop up window will appear when your PDF file will be unlocked successfully. Then click on "OK" button.

---
Step 8
Click on "OK" button and tool will start showing permission details about the locked and unlocked PDF file.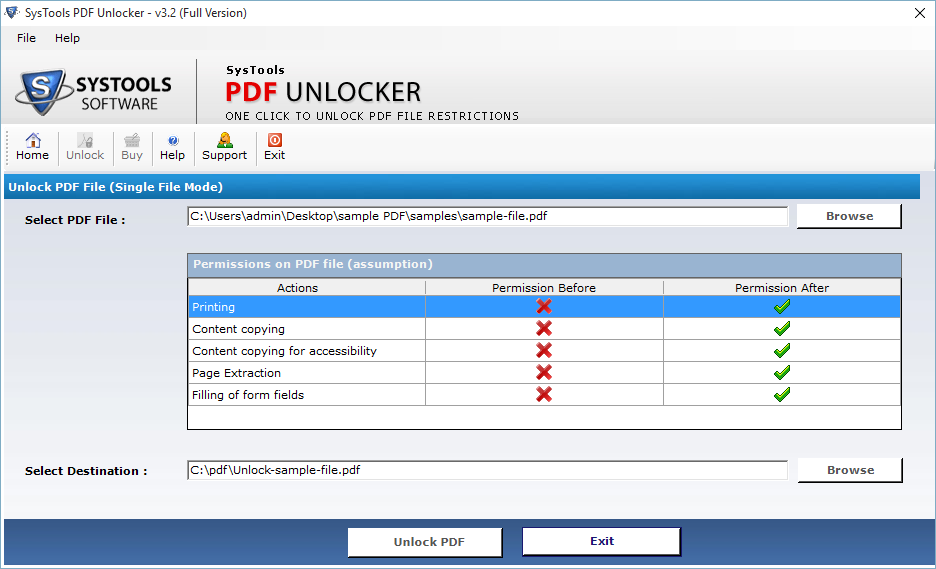 ---
Step 9
Check unlocked PDF file by testing its features such as copying, printing & pasting.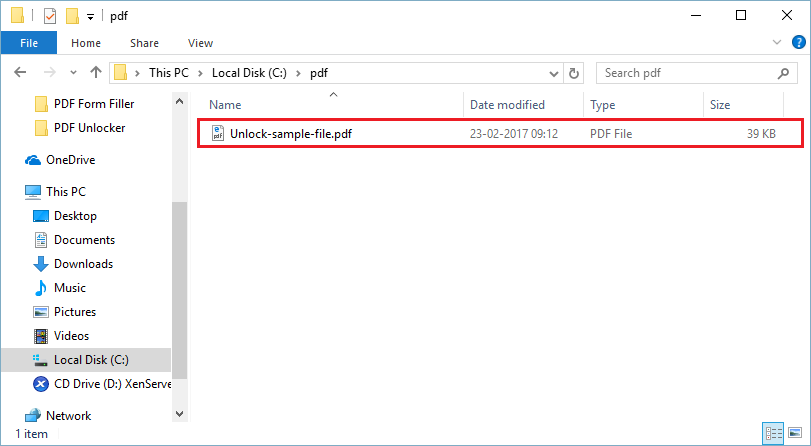 ---
Step 10
To check Unlocked PDF, whether it will perform the copying operation. Follow these steps given below:
Open the Unlocked PDF file, then select the content you want to copy.
After selecting the selected text, click on the "Edit" button from the main menu.
Finally click on "Copy File to Clipboard" option from drop down list.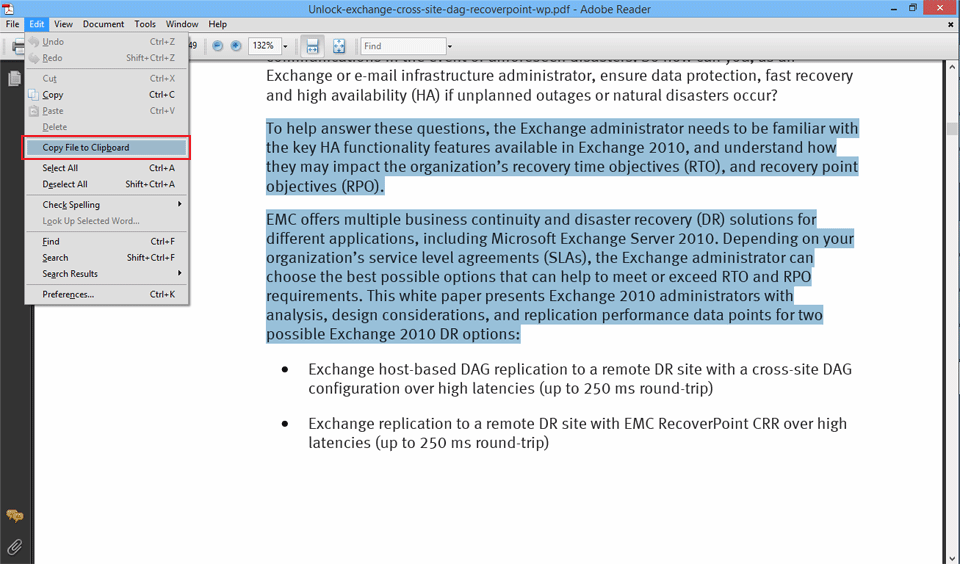 ---
Step 11
To check authentication about printing over the decrypted PDF file, click on "File" from the main menu bar and select "Print" option from the drop down menu. Selected document can easily be printed, if the print option is selected.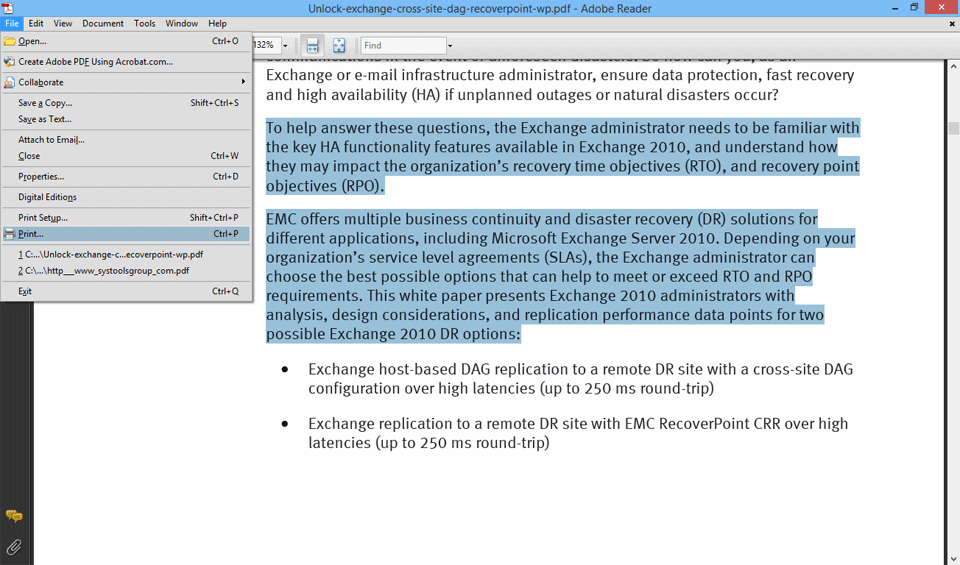 ---
Step 12
To exit from PDF Unlocker Tool, click on "Exit" button and a small pop window will ask to shut down this application ultimately. Choose on "Yes" button to close the tool.

---